Forsyth facing West from East side of Lee St. ca.1905-1910
(Forsyth dead ended at Cotton Avenue until 1937)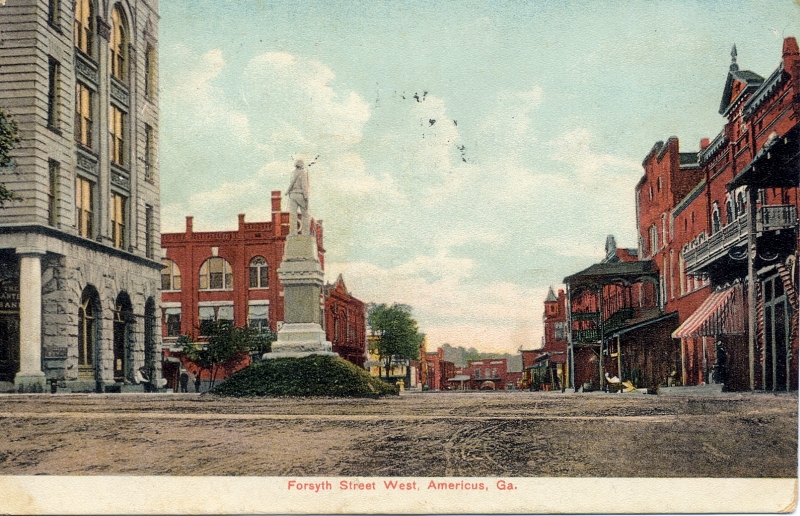 Forsyth Facing West from Lee - On the left, the 1900 Planters Bank built by G.W. and L.G. Council, with Thornton Wheatley's 1892 Pythian Castle in the background behind the statue. On the right, the three-story Opera House with its stairwell entrance, completed by G.W. Glover and R.J. Perry in 1882.
Back to the Index to Collection of Late 1800's and Early 1900's Sumter County Scenes